Dominican Republic Seminars
JANUARY SEMINAR 2015
Movements – Fourth Way Ideas – Practical application of Gurdjieff Work 
 This seminar is the main yearly activity of the Dominican Group. It is a ten days retreat with open invitation to the international community, and it usually happens during the month of January of every year.  The  aim of this activity is to give participants  the opportunity to Work together as one Group.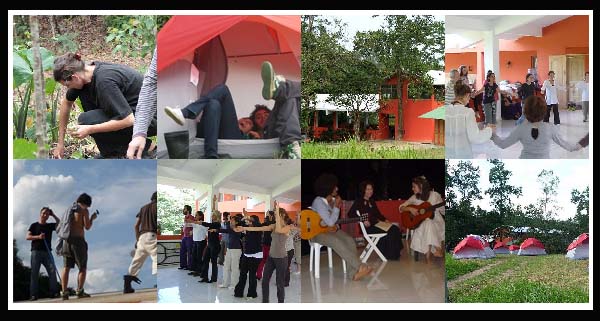 JANUARY SEMINAR 2015 
INVITATION | 
Santo Domingo, Dominican Republic
Main Program Date:
 From 

January 23 to 31
Additional Program:
 You have the option to expand the seminar up to 2 more weeks or less as you decide. 
The complete program of the seminar will be this year 3 weeks.
There will be a group that will go on Working until lent (around 3 month)
COSTS: (write for information)
To participate in the additional program you are required to participate in the Main program
or the first 8 days of the seminar.
** For inscription and information please let us know as soon as possible
to include you in the list of participants **
---